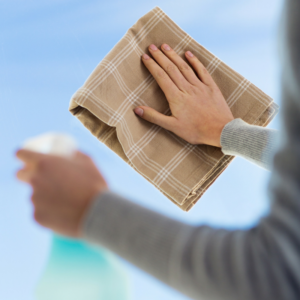 Spring has sprung here in Minnesota! After the long winter, it's time to open the windows, air out the house and do a little spring cleaning. This burst of spring energy leads to many home projects, but it carries over into my work as well.
Spring inspires me to do a little mental workspace reorganization—checking in to determine if my daily work really leads to better business outcomes. This "mindset spring cleaning" boosts the careers of business analysts and product owners by guiding them to deliver solutions that delight end users and move their organization forward.   
This mindset check starts by dusting off the organization's mission, digging up the project goals and vision, and refreshing our understanding of user needs. We use these tools to support the following spring cleaning steps:  
 
Spring Cleaning Step 1 — Sparkling Priorities: Take a look at your priorities and consider the following questions:

Are your priorities the same as the organization's? If not, how can you influence alignment?
Would the customer prioritize them the same? Is it always a good sign when our priorities align with the customer?
Is your ability to deliver quality and value limited because you have too many priorities—you are spread too thin?
How could you reduce or redefine your priorities to improve business outcomes?
Spring Cleaning Step 2 — Spotless Focus: Are you focused on the right stuff? It's so easy to get distracted, especially when the work is complex. Most of us tend to gravitate toward work that is easier or more comfortable. For example, you might be working on a project and there is a feature that you know about from a previous job or project. It's easy to focus intensely on that feature and it feels good to demonstrate your expertise, but is that the feature that really matters? Is the knowledge from the past really what this team needs or does the team need you to dig into a new challenge?
Spring Cleaning Step 3 – Fresh Projection: Consider how your values and desires influence the decisions you make on behalf of the end users. Are you projecting your wants and needs on the customer or are you using your BA skills to uncover their real needs? Our intentions are good when we empathize with users by thinking about what WE would want, but many times this gets in the way of defining and delivering authentic value.
Need help with your mindset spring cleaning? Contact us today to learn how we change mindsets and behaviors to keep teams focused on what's most important—delivering value to end users!